THE VIZAG DENTISTS

IMPLANTS

Worried that you have too few teeth to support bridgework? Seeking an alternative to conventional dentures that have to be removed. Implant supported fixed and removable replacement options open up a vista of affordable possibilities.
ALL CERAMIC CROWNS

All ceramic crowns and bridges are an excellent long term esthetic solution for patients.
« stability and precise fit
« Excellent long term natural aesthetics
« Biocompatibility
DENTURES

Complete Dentures : If some reason you have lost all your teeth, don't worry. Complete dentures are an economical solution for those for whom implant based replacements are not recommended
Service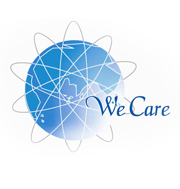 Prosthodontist
PROSTHODONTISTS CAN HELP IN MANY WAYS As dental experts in state-of-the-art procedures and techniques, prosthodontists are able to treat many different, diverse dental conditions such as:
Complex care management involving multiple specialists
Post oral cancer reconstruction and continuing care
Children born with missing teeth
TMD - jaw joint problems
Traumatic injuries
Snoring and sleep disorders
Integrating natural-looking replacement materials with the patient's original facial structure into a comfortable and pleasing appearance is the prosthodontist's goal. Prosthodontists are exceptionally skilled in "Creating - Generations of Smiles." Whatever your age, you owe it to yourself to see how a specialist in tooth restoration and tooth replacement can help you.
We offer emergency services to our patients.If you have a dental emergency, you may call our office or the residence on 0891-543705. Dr.Prakash will try his best to contact you as soon as possible. In case of emergency, there may be something you can do depending on the circumstances.
Family Practice
Our exceptional, friendly staff is our greatest asset. They are excited about what they are doing, have high standards of quality and integrity, and are motivated to achieve the best results for our family of patients. All of our dental assistants and hygienists are licensed professionals with many hours of training.
We offer the latest techniques to patients of all ages. Preventive and restoratives procedures are available when you need them.
Our Dr. and staff are fully trained to offer your preventive maintenance of your teeth or complete restorative care with the latest rehabilitative techniques. Included are fixed bridge reconstruction, aesthetic enhancements, implant prosthetics, and general practice orthodontics.
We pride ourselves on staying on the cutting edge of dentistry and patient communication. Feedback from our patients about an experience in our office is always welcomed.
If you would like to have a cursory free consultation with the Doctor, please call for an appointment so he can answer your questions.
General Practice-Orthodontics
Orthodontics today goes beyond just "straightening teeth when all the permanent ones come in." We are also concerned with the growth of the face, early correction, and a health jaw joint.
Children who exhibit crooked teeth, "bucked teeth", a receding jaw or other facial and alignment abnormalities can be seen as early as 6 years old. When the permanent 4 front teeth have erupted, time becomes of the essence.
Early treatment allows us to not only correct the crooked teeth, but influence the growth of the jaw for better facial appearance.
Today's orthodontic techniques mean fewer extractions and a more satisfactory face and smile.
Adults in their 70's may still be good candidates for orthodontic correction and cosmetic enhancements. It is probably never too late.
You may call for a free cursory examination and ask questions about your case. If you decide to continue treatment, orthodontics records examination would be scheduled followed by consultation
Complex Reconstruction
Complex Reconstruction is just that - rebuilding a broken down mouth to its original condition or better. It may be a result of an accident or just general breakdown of the entire mouth.
As our teeth become older, many patients have had extractions due to abscesses, fractures and decay. Older fillings may be discolored and unsightly. Stains, darkening, and misalignments are often symptoms leading to the complaint that "I just don't like my teeth."
Teeth can be returned to their original condition or better using fixed bridges (you can not take them out), implant prosthetics, veneers, tooth-colored inlays and crowns. After a full mouth reconstruction, the mouth can be as perfect in appearance and function, as you like.
Combined with state-of-the-art techniques and regular check ups afterwards, your smile can better than ever.
TMJ (TMD) Treatment
Temporomandibular Joint Symptoms radiate from the jaw joint and is often caused by misalignment of the teeth or a poor bite relationship.
Symptoms include:
Headaches, especially when awakening
Awareness of night time grinding
Sore jaw muscles
Neck & Should pain
Tired jaws after eating tough foods or after laughing
Inability to open wide
Clicking
Locked jaw at times
Pain behind the eyes
Always taking Tylenol or other pain killers to get through the day
Depression
Discomfort that interferes with daily life.
These symptoms are often related to a jaw injured during sports or an accident. At other times, there seem to be no good reasons.
Missing teeth for a long period of time leading to a poor bite also put additional strain on the jaw joint and muscles. Misaligned teeth, deep bites or teeth slanting backwards may be considered culprits.
Treatment usually involves correcting the pain condition with bite splints (almost invisible), bite adjustments and sometimes orthodontics.
If there are missing teeth, it is imperative that the teeth be replaced to maintain the health jaw.
Can all patients be corrected? The answer is 'no', but most patients can see a major difference and a change in their lives free from major TMJ discomfort.
Cosmetic Reconstruction
Dentistry today can offer you a new natural look with the use of highly aesthetic materials. Enamel shades a available in fillings, crowns, and veneers.
Teeth that are discolored with older silver fillings, age, and tobacco or are crooked can be returned to a "better-than-original" look.
Whether it is a complete cosmetic reconstruction of your mouth or simply a desire to have tooth colored fillings that are invisible, the new materials are here now.
Whitening your teeth is one of the most popular and inexpensive treatments for dark, stained, or discolored teeth. Even though not all teeth bleach with the same result, the results are usually spectacular.
Implant Prosthetics
When a single tooth is removed or all of them are gone, it is often possible to replace the tooth (teeth) with an implant.
An implant is a small titanium root that is placed where the tooth was extracted. After the surgeon places the new implant, teeth or fixed bridges ma be placed within 4-6 weeks.
Frequent successes include single tooth replacement, multiple tooth replacement or precision connectors for those who wear dentures that no longer stay in.
Implants are very successful, will not decay and seldom have periodontal conditions develop.
This is a definite "YES" for those who want the best.
You may call for a free cursory examination and ask questions about your case. If you decide to continue treatment, a complete examination would be scheduled followed by a consultation.